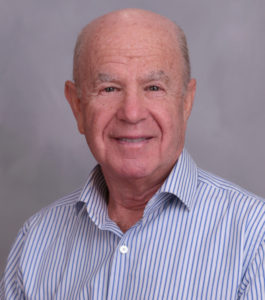 Episode #267: Edward Altman, NYU, "We Had More Billion Dollar Bankruptcies In 2020 As Of September Of This Year Than Any Year Ever"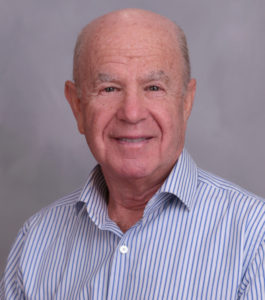 Guest: Edward I. Altman is the Max L. Heine Professor of Finance, Emeritus at the Stern School of Business, New York University. He is the Director of Research in Credit and Debt Markets at the NYU Salomon Center for the Study of Financial Institutions. Prior to serving in his present position, Professor Altman chaired the Stern School's MBA Program for 12 years. Dr. Altman has an international reputation as an expert on corporate bankruptcy, high yield bonds, distressed debt and credit risk analysis. He is the creator of the world famous Altman-Z-Score model for bankruptcy prediction of companies globally.
Date Recorded: 10/27/2020
Run-Time: 52:23
To listen to Episode #267 on iTunes, click here
To listen to Episode #267 on Stitcher, click here
To listen to Episode #267 on Pocket Casts, click here
To listen to Episode #267 on Google, click here
To stream Episode #267, click here
Comments or suggestions? Email us [email protected] or call us to leave a voicemail at 323 834 9159
Interested in sponsoring an episode? Email Justin at [email protected]
Summary: In episode 267, we welcome our guest, Edward Altman, professor at the Stern School of Business at NYU. In today's episode, we're talking corporate bankruptcy, high yield bonds and credit risk analysis.
We talk to Professor Altman about the Altman Z-Score Model, which he created in 1968 to predict bankruptcies. He discusses the record high debt levels companies had at the end of 2019 right before COVID hit the U.S. and what he's seen this year with a large number of billion dollar bankruptcies. He also touches on the jump in the rate of zombie companies around the world.
As we start to wind down, Professor Altman explains why he is bullish on high quality junk bonds and why the happiest moment of his career was testifying in front of Congress in 2008 advocating bankruptcy for GM.
All this and more in episode 267 with NYU's Edward Altman.
Links from the Episode:
0:40 – Intro
1:38 – Welcome to our guest, Edward Altman
5:32 – Where credit scores stood at the time of their creation
8:22 – A broad overview of the model
11:04 – How the model has changed over the years
14:58 – Driving forces that have pushed more companies away from AAA ratings
17:46 – How Covid has impacted corporate debt levels
18:00 – His papers
25:52 – How Fed actions have impacted markets and what future unintended consequences could be
32:08 – Global debt situation
35:23 – Any specific countries worth keeping an eye on
37:59 – Quality junk bonds
41:11 – Status of negative yielding sovereign debt and the chances we see it in the US
45:41 – Problem with propping up vested interests
47:10 – Ideas that Professor Altman is interested in today
49:15 – Most memorable investment of his career
Transcript of Episode 267:
Coming soon.